Sarah Soar in Citywire podcast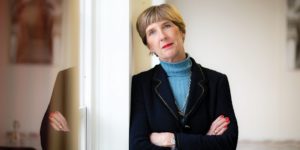 Hawksmoor's CEO Sarah Soar was interviewed by journalist Loukia Gyftopoulou for the Citywire Wealth Manager ' First 100 Days as CEO' podcast.
In the podcast Sarah outlines her plans for growing the company whilst retaining the existing culture, and explains how she intends to improve diversity and inclusion at Hawksmoor. She points out that "…50% of our clients are female so it makes sense that 50% of our investment managers should be female as well."
Sarah also reveals what her 'worst nightmare' as CEO would be, and there's an interesting analogy about training her very large Great Dane puppy!
You can listen to the podcast below, or by visiting the Citywire Wealth Manager website.
View more news