Our Charities of the Year for 2020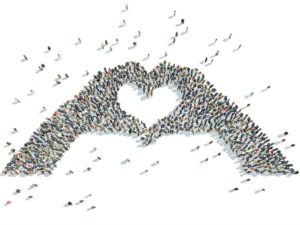 At Hawksmoor, we aim to be responsible citizens of the communities in which we live and do business. This year, in addition to our other charitable initiatives, we have implemented a 'Charity of the Year' scheme for each office.
The charities are all nominated by Hawksmoor staff, and each one has a local connection to the relevant office.
We're very pleased to announce that the following charities have been chosen by our offices as Hawksmoor Charities of the Year for 2020:
Exeter Office: The Disabled Sailing Association – a Torquay-based sailing charity, run for the disabled, by the disabled. They aim to give everybody, no matter what their disability, the opportunity to enjoy the experience of seagoing sailing in a safe and pleasurable environment.
London Office: Centrepoint – a charity that provides homeless young people with accommodation, health support and life skills to get them back into education, training and employment.
Taunton Office: Young Somerset – a youth work charity in Somerset that aims to work with young people, encouraging them to take responsibility for themselves and become actively involved in shaping the communities in which they live.
Dorchester Office: Shell's Bells on behalf of Brain Tumour Research – a fundraising group that aims to raise awareness and funds for Brain Tumour Research In memory of Michelle Klust.
Bury St Edmunds Office: Gatehouse – an independent charity that helps socially disadvantaged people in East Anglia, particularly those who are elderly or suffering from disabilities, and their carers.
View more news