Market update – 8th March 2021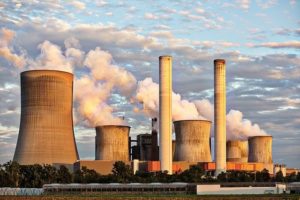 The Funambulist of the Exchequer
It was a weekend spent happily in the garden. The March sun is becoming ever stronger and the shy perennials in the border are taking their first tentative peeks into the bright daylight. I have also discovered yet another of the quirks of technology. My scarred and battered fingers no longer work any of my fingerprint-operated apps. It is really quite reassuring that today's finest security measures can be undermined by a simple fight with a bramble.
We ought to start this morning with last week's Budget. It may seem an age ago, but it was only last Wednesday that Rishi Blondin Sunak very skilfully walked every fine line put in front of him. To us, he struck a good balance between the costs of extending the economic support measures and reining these back in anticipation of the summer recovery. The 2023 delayed rise in the rate of UK corporation tax also looks remarkably sensible.
It is very difficult to get a firm grasp on exactly where Rishi sits with the whole green revolution thing. The new Leeds-based investment bank is a small step in the right direction, but despite the impressive number of times that the estimable Chancellor mentioned 'green', policy is still primarily evolutionary. It may not change the planet, but we do applaud the belated change to the Bank of England's specific mandate to support government environmental policy and targets. What this ought to mean is that the Bank's buying of corporate bonds under its Quantitative Easing programme will be biased towards companies that are leading decarbonization. The cost of corporate capital, debt as well as equity, should be affected by a company's carbon efforts and this change of remit for the Bank should have a meaningful feed through to the UK credit market.
We say this time and again, but November's COP 26 meeting in Glasgow will be the time when the world shows whether or not it really intends to decarbonize on schedule. This matters. A lot. This is not only because we are passionate believers in the need to decarbonize, but also because this is what will drive many of the greatest investment themes of the upcoming decades. These will transcend the frankly rather parochial and very short-term debate as to whether it is best to buy 'value' or 'growth' for the next three or six months. Important as this little style spat may be, it should not detract from the fact we are still only in the early years of the greatest change in the global economy since Colonel Edwin Drake first struck the sticky stuff in 1859.
The journey will never be one way. Today, the price of a barrel of Brent crude oil has been trading at over $70. It is only a year or so since the headlines were taken by the story that oil could not be given away. This latest rise has been blamed on a Yemeni attack on a Saudi storage facility at Ras Tanura. The impact of this should be precisely zero, but investment markets are looking for any excuse to raise the price of oil and reinforce their new bet on an upturn in inflation.
There are many moving parts here. Not the least of these is a potentially significant change in American foreign policy. President Biden, while stopping short of what many would have liked, has published the CIA's report that states that Mohammed Bin Salman was complicit in the murder of Jamal Khashoggi. The president has yet to publish the result of any investigation into Saudi's attempt to repeat the exercise a fortnight later; the incident was barely covered, but a similar hit squad was stopped by Canadian immigration and sent back home. Biden has though stopped explicit American support for the Saudi war on the Yemeni Houthis (designated as the world's worst humanitarian crisis by the United Nations).
Is the United States attempting to distance itself from the Saudis, but without letting go? It feels that way. Saudi is still seen as a key ally against the demonized Iran, but its importance as a supplier of the world's most important source of energy is declining. Mohammed Bin Salman is the wild card and Saudi would be much easier to deal with if he were not the heir designate. Biden's aim must be to apply just enough pressure to make the Saudis move away from Bin Salman, but without breaking off relations altogether. It is a tricky aim. The volatility in the price of oil is not going to end any time soon.
Jim Wood-Smith – CIO Private Clients & Head of Research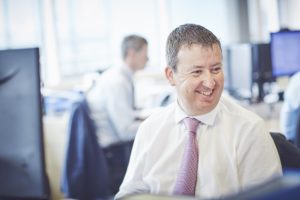 IMPORTANT INFORMATION
Hawksmoor Investment Management Limited is authorised and regulated by the Financial Conduct Authority (www.fca.org.uk) with its registered office at 2nd Floor Stratus House, Emperor Way, Exeter Business Park, Exeter, Devon EX1 3QS. This document does not constitute an offer or invitation to any person in respect of the securities or funds described, nor should its content be interpreted as investment or tax advice for which you should consult your independent financial adviser and or accountant. The information and opinions it contains have been compiled or arrived at from sources believed to be reliable at the time and are given in good faith, but no representation is made as to their accuracy, completeness or correctness. The information and opinions expressed in this document, whether in general or both on the performance of individual securities and in a wider economic context, represent the views of Hawksmoor at the time of preparation and may be subject to change. Past performance is not a guide to future performance. The value of an investment and any income from it can fall as well as rise as a result of market and currency fluctuations. You may not get back the amount you originally invested.
View more news