Market update – 8th June 2020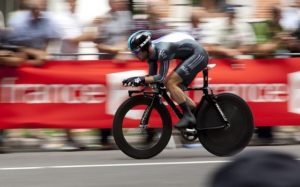 Just a Minute
Doubtless many of our readers are familiar with the challenges of communication without hesitation, deviation or repetition. Whilst I like to believe that my skills in prevarication and irrelevance are suppressed to a degree in this column, the greatest of the challenges is the avoidance of saying the same things week in, week out. How many ways can there be to say 'things are in a mess, but markets have gone up'?
Well, it is a pleasure to report that equity markets have enjoyed yet another rip-roaring week. Here in the UK, the government does not really have to ease too much more of lockdown, with large parts of the population already having taken it upon themselves to do so. Across the seas, last Friday's news from the United States showed that their jobless numbers fell by a quite unpredicted two million during May.
The combination of an apparently rapid reversal of the COVID recession and the promise of central banks to print unprecedented amounts of money is dizzyingly intoxicating. There are also no signs of it ending. It is almost as if COVID had never happened. The three largest companies in the United States – Apple, Microsoft and Amazon.com – have seen their share prices rise by 13%, 19% and 34% respectively since the turn of the year.
What we are seeing is a speeding up in the differential between winners and losers. COVID is accelerating the pace of many changes already in train. It is more than a catalyst, it is an accelerant adding fuel to fires that were already burning. Most prominent amongst these is the shift from the physical to the virtual worlds. To say this is no more useful than a reminder that today is Monday; it is accepted fact. It will though highlight which businesses are leaders and laggards: which have been fast to cotton on to life in the ether, and which are in the slow lane of denial.
But let us try to look at the equity markets from a couple of different angles. 322 of the largest 500 companies in the US have seen their share prices fall this year. 201 of these have dropped by more than 10%. The average share price is 6% down. That is really not too bad. Indeed, in the face of the extraordinary collapse of economic activity, it is staggeringly good. What it suggests is that investors are starting to want not only to have large slices of gateau, but also to stuff their faces into them.
Without doubt many are hoping that the COVID recession will echo the summer of 1914 and will be over by Christmas. The world will have returned to normal; with 'normal' being how we were beforehand. Shops, bars, restaurants, offices, airports will be thronging again. They see a thriving of both the virtual and the physical worlds.
It is not entirely without logic. Homo sapiens is a confusing and contradictory animal. COVID brings this out in us. We can stand outside on Thursday evenings and bang saucepans in lachrymose displays of unanimity. And then at the weekends we can party on the beaches with impunity, leaving others to collect the barbecues and the broken beer bottles. The same species can donate tens of millions of pounds to Captain Sir Tom Moore, and then cough in the face of anyone daring to deny our right to rave at Berry Head. We are simultaneously the most selfless and most selfish beasts.
Last week I attended a virtual conference, run by one of our trade bodies. I would never normally have done so. It would have meant travelling to London on an overcrowded and uncomfortable train, staying overnight at an astronomically priced hotel, enduring a ghastly black tie dinner and being nice to people I never wished to meet in the first place (a sentiment that doubtless would have been reciprocated).
Anyway, the point was that this type of function can operate much better in the virtual world, and to a much wider audience. Including me. And without this I would not have seen Mark Carney talking so impressively about the greatest systemic risk – climate change. The erstwhile Governor is now UN Special Envoy for Climate Action and Finance, as well as special adviser on such matters to the prime minister. His key point last week was that (as with COVID) the world will quickly divide into leaders and laggards. Climate change regulation is coming almost as fast as climate change itself. All businesses will have to 'transition'. Our job, as investors, is the same for COVID and climate change: to successfully differentiate between the leaders and the also-rans.
Jim Wood-Smith – CIO Private Clients & Head of Research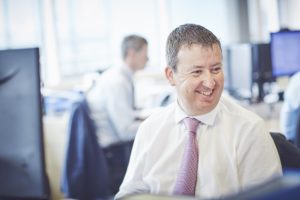 IMPORTANT INFORMATION
Hawksmoor Investment Management Limited is authorised and regulated by the Financial Conduct Authority (www.fca.org.uk) with its registered office at 2nd Floor Stratus House, Emperor Way, Exeter Business Park, Exeter, Devon EX1 3QS. This document does not constitute an offer or invitation to any person in respect of the securities or funds described, nor should its content be interpreted as investment or tax advice for which you should consult your independent financial adviser and or accountant. The information and opinions it contains have been compiled or arrived at from sources believed to be reliable at the time and are given in good faith, but no representation is made as to their accuracy, completeness or correctness. The information and opinions expressed in this document, whether in general or both on the performance of individual securities and in a wider economic context, represent the views of Hawksmoor at the time of preparation and may be subject to change. Past performance is not a guide to future performance. The value of an investment and any income from it can fall as well as rise as a result of market and currency fluctuations. You may not get back the amount you originally invested.
View more news