Market Update 7th September 2022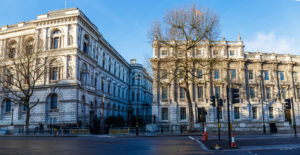 Livery and delivery
We cannot escape Liz Truss this morning. Our new prime minister's Amazon-esque incoming promise to 'deliver, deliver, deliver' rather begs the question 'what?'. Tony Blair set an annoying precedent, back in 1996, of the use of a double repetition by politicians attempting to show that they are serious, serious, serious about any particular topic. The grapevine appears to be saying that Ms Truss' stork will deliver an energy price freeze. If so, it is tempting to greet this with a hurray. The wires this morning are full of estimates of how much this will cost; the numbers vary quite substantially, and also depend upon whether or not the freeze will apply just to the retail market or whether it will also include businesses. If it is the latter, it seems that the anticipated cost of the next 18 months would be not far shy of £200bn.
The idea that this will be recouped by keeping end prices higher as and when wholesale prices fall (which they will) strikes us as perfectly reasonable. The trouble is that this is 200 billion British pounds that we do not have. The double trouble is that the magic money tree that was used to fund furlough and the pandemic caught die-back and has been chopped down. Pandemic gilt yields were as close to zero as made no difference, meaning that the interest costs were next to nothing. Today, the yield on the benchmark five year gilt is 2.9%. Two year funding will cost the government 3.18%. If we plump for the round number of 3% in the middle, then the running cost of funding the price freeze is £6bn a year.
The triple trouble is that Chancellor Sunak had a Bank of England ready, willing and able to buy every gilt that he wished. This time, Andrew Bailey's Bank is letting it be known that it is trebly serious about curbing inflation and is in no mood to be funding silly inflationary spending (all ironies and contradictions here are fully intended). Indeed, next week the Bank will show quite how serious it is by raising interest rates again. We are also on notice that the Bank has "started to consider when and how we will sell some of the government bonds we have bought."
So if the Bank is not going to fund the energy squeeze, someone else has to buy £200bn worth of gilts. It is not hard to see why gilt yields are the highest in a decade and sterling is the second lowest in its history versus the US dollar (beaten on by the great dollar crisis of 1985, which saw the US currency rising out of control). These are the prices we are going to have to pay.
There are also some further peculiarities of the UK's energy market that Prime Minister Truss and Chancellor Kwarteng may wish to tackle. One may question why it is that despite importing only minimal amounts of Russian gas, we have the second highest electricity price in Europe, beaten only by Czechs? Our gas prices are not quite so out of line, but we are middle of the pack, when again one might be tempted to argue that our lack of reliance on Russia should be in our favour.
We have argued for a very long time that our energy supply is dangerously fragile. The sensitivity to European gas prices is a further aspect to this and one we admit that we had previously not fully appreciated. The solution was, is and will remain power that is sourced from anything other than hydrocarbons – meaning renewables and nuclear (we readily accept that the latter is and always will be contentious). We need to invest more into renewable energy (and yes, we know that there are highly contentious arguments around the difficulties with the disposal of old solar panels in particular). In reducing the world's reliance on hydrocarbons, we also reduce the reliance on the countries fortunate enough to be the owners of those resources. And that has to be for the better.
Liz Truss has shown many different faces on her journey to Downing Street. She is undoubtedly pragmatic. It would be terribly unfair to pre-judge her. Her Chancellor in the wings, Kwasi Kwarteng, has a hugely impressive CV. As a Bradfieldian I can almost forgive his being an Etonian, and he is the admirable source of one of the greatest University Challenge moments of all time (it is worth a google, the quote is not repeatable. He was part of the winning team in 1995). It is not inconceivable that they can actually dig us out of this ghastly energy hole.
Jim Wood-Smith – Market Commentator and Head of Climate Transition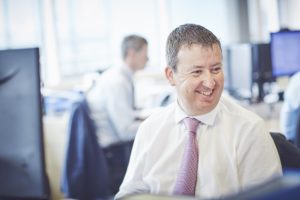 Hawksmoor Investment Management Limited is authorised and regulated by the Financial Conduct Authority (www.fca.org.uk) with its registered office at 2nd Floor Stratus House, Emperor Way, Exeter Business Park, Exeter, Devon EX1 3QS. This document does not constitute an offer or invitation to any person in respect of the securities or funds described, nor should its content be interpreted as investment or tax advice for which you should consult your independent financial adviser and or accountant. The information and opinions it contains have been compiled or arrived at from sources believed to be reliable at the time and are given in good faith, but no representation is made as to their accuracy, completeness or correctness. The editorial content is the personal opinion of Jim Wood-Smith, CIO Private Clients and Head of Research. Other opinions expressed in this document, whether in general or both on the performance of individual securities and in a wider economic context, represent the views of Hawksmoor at the time of preparation and may be subject to change. Past performance is not a guide to future performance. The value of an investment and any income from it can fall as well as rise as a result of market and currency fluctuations. You may not get back the amount you originally invested. Currency exchange rates may affect the value of investments.
View more news