Market Update – 5th July 2021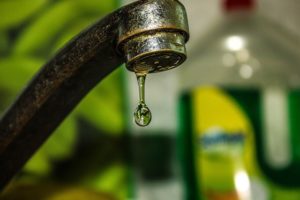 You need a new fridge, mate
My kitchen tap has been leaking. Not very much, but enough to be annoying if one happens to be in the kitchen. It should not be the toughest job in the world to fix. Kitchen mixer taps, though, do not come with a simple rubber washer. Of course not. Instead, one has to grapple with a cartridge, with a ceramic seal and a 90 degree on and off motion. This still should not be too taxing. So it is off with the old one and up to Screwfix for a replacement. By now, I guess that many of you know what is coming next.
Is there a one-size fits all, mixer tap ceramic cartridge? Excuse me while I hold onto my splitting sides. No. Screwfix stocks around 25 of these things, all roughly one millimetre different on one dimension, none of which actually fit well enough to stop a leak. The next step is to contact the manufacturer. The tap is, of course, no longer made and no parts are available. "You need a new tap, mate". Suddenly we have moved from needing a 2p washer to a £100 new tap. Surprise surprise.
The ending is that the suppliers to the manufacturers do still have the right cartridge, the tap is fixed and drip-free. In one small, personal experience we have the throw-away society in action. This, presumably, is what the government is trying to address with its new 'right to repair' legislation. It is a profoundly flawed move, and not only because it appears only to apply to electrical stuff, leaving dripping taps as a loophole to be exploited by the dastardly tap people.
There is a certain amount of context that needs to come into play here. Last week, Lytton, in British Columbia, recorded the unworldly temperature of 49.6 degrees celsius before the village burned down. Yesterday Edinburgh flooded. We are forecast July gales in Cornwall tonight. The globe is warming and the weather is weirder by the year. Which is why the UK, and most other places, have committed to the Paris Climate Agreement and targets for carbon reduction.
One might have thought that energy efficiency would be part of this planning? It is, regrettably, quite difficult to reconcile this with the right to repair a clapped out fridge freezer. The cycle of white goods is one of ever increasing efficiency. A brand new fridge will use around a quarter of the power of an equivalent model from a decade ago. The most efficient tumble dryer will use approximately a fifth of the energy of the least efficient currently on the market.
We do not need a right to repair. We need an entirely different model. White goods should trade on the same basis as cars. They should be supplied on three year lease contracts, with a new and more efficient version supplied as a replacement at the end of the three years. Then it also does not matter if the plastic tray for the fabric conditioner cracks, as the supplier will be liable for the maintenance over those three years. At the end of the deal, the manufacturer takes the appliance back and recycles as much as possible. And that way you solve both the "we can't get the parts, you need a new fridge, mate" challenge and get a constantly efficient stock of white goods.
There is nothing particularly clever about any of this. It is just that my fear is intensifying that the UK has a government that is considerably more interested in the soundbites of decarbonization than in doing very much about it. I really hope that I am proved wrong, despite a mounting body of evidence for the prosecution. Let's just have a quick look at North Sea oil and gas, for instance. Are we stopping exploration? Of course not. It is just that at some stage, developers will have to show that they pass a 'climate compatibility' test. That's a good one. But, as Jimmy Cricket said, there's more. The 'my oil is carbon-free' excuse applies only to new licences, and not to those already awarded but yet to come onstream. Estimates of the size of this loophole are between 1bn and 1.7bn barrels. And that is an awful lot of carbon.
Jim Wood-Smith – CIO Private Clients & Head of Research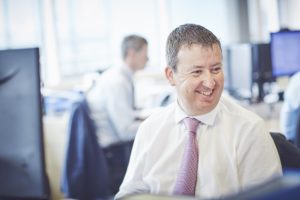 Hawksmoor Investment Management Limited is authorised and regulated by the Financial Conduct Authority (www.fca.org.uk) with its registered office at 2nd Floor Stratus House, Emperor Way, Exeter Business Park, Exeter, Devon EX1 3QS. This document does not constitute an offer or invitation to any person in respect of the securities or funds described, nor should its content be interpreted as investment or tax advice for which you should consult your independent financial adviser and or accountant. The information and opinions it contains have been compiled or arrived at from sources believed to be reliable at the time and are given in good faith, but no representation is made as to their accuracy, completeness or correctness. The information and opinions expressed in this document, whether in general or both on the performance of individual securities and in a wider economic context, represent the views of Hawksmoor at the time of preparation and may be subject to change. Past performance is not a guide to future performance. The value of an investment and any income from it can fall as well as rise as a result of market and currency fluctuations. You may not get back the amount you originally invested.
View more news