Market Update – 4th October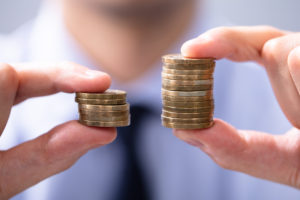 Intended consequences
Last Thursday marked the official opening of our new office in Bath. In the absence of anything more interesting, I was invited to present a short talk on the state of financial markets as we head into the autumn months. First of all, though, I should say a big thank you to everyone who came and it was genuinely rather revitalizing to meet so many friends again. To avoid turning this column into a love-in, I cut straight to the chase: after delivering my usual download on the rights and wrongs of the world, the questions moved towards whether the UK faces unique issues with the apparently universal problem of labour shortages. Uncomfortable though it is, the answer is yes.
Please allow me to expand. We have fallen foul of the common practice of planning for a war, but failing to plan for peace. The Prime Minister's bizarre interview with Andrew Marr explains a great deal. I quote: "But what I would say is that what we can't do in all these sectors is go back to the tired old model and reach for the lever called uncontrolled immigration and get people in at low wages." The prompt for the PM's explanation was the story that around 120,000 pigs are likely to be slaughtered and incinerated as a result of a shortage of abattoir and butchery workers.
The attitude of the PM is that a shortage of lower paid workers to carry out potentially unpopular work is the natural and healthy consequence of Brexit. It is not his fault, he argues, that business has failed to prepare for this. In the eyes of the PM, the labour shortages are to be welcomed as a sign that he has delivered Brexit. Business must adjust and get on with it.
I will try and avoid the political rights and wrongs of this, so let us simply accept that labour shortages, disruption and significant wage pressures are actually government policy. The disruption to our fuel supplies is not so much a problem, but actually a demonstration that Brexit has worked. In the eyes of the government. There are benefits here: employers need to provide better working conditions and higher pay, both of which are hard to argue against. On the other hand, during this period of transition, UK business has to face a loss of capacity, a rise in costs and a commensurate loss of international competitiveness. The economy as a whole faces higher inflation and lower economic activity.
Admittedly, things are never quite that simple. Doubtless there have been complications caused by furlough and the £20 a week boost to universal credit. Both of these have run their course and we will see over the coming couple of months if the ending of the schemes helps the job market.
If we cast our minds back the best part of five years and four months, we may remember that the initial reaction of international investors to the vote to Leave was to sell both UK domestic shares and the pound. There is a sense of this starting to happen again. Last week sterling fell to near US$1.34, its lowest point this year. The share prices of a number of cyclical and domestic businesses have started to roll over, albeit after a generally very good run through the year to date. All countries are facing issues with labour, supply bottlenecks and inflation. The UK though has this additional challenge of the post-Brexit adjustment. The rather generous $9.4bn that the US private equity company Clayton, Dubilier & Rice has agreed to pay up for Morrisons may just mark the peak of international interest in the United Kingdom for a while.
Jim Wood-Smith – CIO Private Clients & Head of Research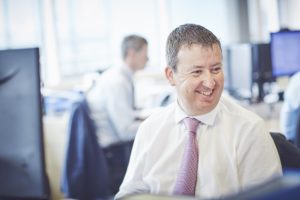 Hawksmoor Investment Management Limited is authorised and regulated by the Financial Conduct Authority (www.fca.org.uk) with its registered office at 2nd Floor Stratus House, Emperor Way, Exeter Business Park, Exeter, Devon EX1 3QS. This document does not constitute an offer or invitation to any person in respect of the securities or funds described, nor should its content be interpreted as investment or tax advice for which you should consult your independent financial adviser and or accountant. The information and opinions it contains have been compiled or arrived at from sources believed to be reliable at the time and are given in good faith, but no representation is made as to their accuracy, completeness or correctness. The information and opinions expressed in this document, whether in general or both on the performance of individual securities and in a wider economic context, represent the views of Hawksmoor at the time of preparation and may be subject to change. Past performance is not a guide to future performance. The value of an investment and any income from it can fall as well as rise as a result of market and currency fluctuations. You may not get back the amount you originally invested.
View more news