Market Update – 26th July 2021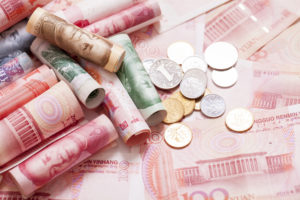 A rising sun and flagging equities
There is little that disguises a short-coming quite like a bull market. With the MSCI World, S&P 500 and NASDAQ 100 Indices all closing last week at new record highs, it would be very easy to write yet another column saying how marvellous investment is in 2021. Or yet another one purposefully musing over the ins and outs of inflation. It is a trick of the trade for many to write worthy and academic deliberations at a time when the markets are doing all the hard work in the background and nobody is actually terribly worried as the value of their portfolio keeps rising.
So this week instead I thought that we should cover one of the things which has not covered us in glory so far this year. Asia. This was a key theme for us: at the turn of the year, many Asian economies appeared well ahead of the West in their Covid recoveries. Not only that, but China seemed to have a significant advantage over the United States as a result of its tariff dispute with the previous occupants of the White House. All seemed set fair not only for China, but for the continent as a whole.
For all those now telling me "I told you not to trust China", well so far you are right. The State has been quite aggressively reining back on some areas of the private sector. Large tech and alternative finance have been the most visible victims, while today education has also fallen under the spreading wings of governmental restrictions. President Xi is very clearly worried that the Communist Party is losing influence over areas of the economy and society as a result of the free market and has put a sharp stamp on the brakes. This is understandably causing genuine nerves amongst holders of Chinese, including Hong Kong, investments.
The MSCI China Index has fallen by a little over 7% in the year to date. The MSCI World Index is 14% up, with the USA component 17% higher than the start of the year. But the region as a whole is not delivering: the MSCI ASEAN Index, for example, is fractionally down this year and this cannot all be explained away by the China factor. There is a strong Covid element at play too.
The continent of Asia has gone from Covid leader to laggard. As a generalization, the continent has been guilty of over-confidence. Having dealt with the pandemic in 2020 very considerably better than the West, many Asian governments had not seen the need for urgency in planning vaccinations. As a result, we are now seeing widespread renewed lockdowns, though these are typically local rather than national. And crucially, the Asian tourist industry is in tatters, with the strong majority of borders still being closed.
There is much that is in the eye of the beholder (if this isn't one of the most obvious metaphors in the English language). The Chinese State is indeed reining in areas where they feel that the free market is at odds with the Party. Doubtless it will continue to do so. It is, though, steering the ship in acknowledgement that it has long set sail, rather than bringing back to port.
Equally, we find it a little difficult to criticise any other country's handling of their Covid policies or for making a pig's ear of their tourist industries. I still struggle to grasp the admission of the previous lachrymose Health Secretary that the government devised its vaccine policy, in part, by watching the film Contagion, apparently unable to grasp that it was not a documentary. But I am not here to have a go at Mr Hancock, and I absolutely will not make mention of his department's awarding of NHS contracts to firms run by his sister and brother-in-law, and in which he held a fifth of the shares. Indeed not, that would be quite beneath me and it was only a breach of the ministerial code "in technical terms". In the same way, presumably, that walking out of Tesco with a crate of beer without paying is only stealing something "in technical terms".
I digress, and my apologies for so doing. And did I mention that it is currently almost impossible to find crab in Cornwall? The Cornish Crab Company is shut for a fortnight, with a combination of a Covid infection and pinged staff.  Anyway, Asia's vaccinations will catch up with the rest of the world. Tourism will restart. Chinese companies will still thrive. So yes, our timing in singing Asia's praises in January might feel uncomfortable now. But the arguments remain and the underperformance will correct given time.
Jim Wood-Smith – CIO Private Clients & Head of Research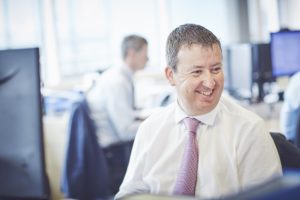 Hawksmoor Investment Management Limited is authorised and regulated by the Financial Conduct Authority (www.fca.org.uk) with its registered office at 2nd Floor Stratus House, Emperor Way, Exeter Business Park, Exeter, Devon EX1 3QS. This document does not constitute an offer or invitation to any person in respect of the securities or funds described, nor should its content be interpreted as investment or tax advice for which you should consult your independent financial adviser and or accountant. The information and opinions it contains have been compiled or arrived at from sources believed to be reliable at the time and are given in good faith, but no representation is made as to their accuracy, completeness or correctness. The information and opinions expressed in this document, whether in general or both on the performance of individual securities and in a wider economic context, represent the views of Hawksmoor at the time of preparation and may be subject to change. Past performance is not a guide to future performance. The value of an investment and any income from it can fall as well as rise as a result of market and currency fluctuations. You may not get back the amount you originally invested.
View more news