Market update – 22nd March 2021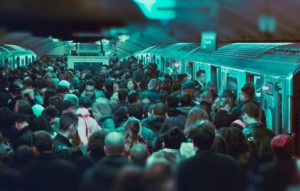 Nothing will come of nothing
If anyone is missing the long-haul experience this year, I can recommend the Oxford AstraZeneca vaccine. This is nothing to do with travel passports, though doubtless these will be handy later in the year. Oh no. This is jet lag: full blown twelve hour flight, half a bottle of JD jet lag. I feel as if I have been to Bangkok and back three times since we last Innovated.
Fatigue, however, can do marvellous things. It sharpens our dislikes. Those little quirks that we normally shrug or laugh away become green-eyed monsters, waiting to explode in a Fawlty-esque tide of lava. So please indulge me for a short while whilst I explain a little further.
I am grateful to the Beeb for wheeling out an expert on something or other, based in Singapore, who eloquently explained that there is no point in going back to the way we were, post Covid. To do so would mean that we have learned nothing. And by learning nothing, we are fating ourselves to repeat this same miserable process of pandemic. It would be that the past year and a bit have been a grotesque recreation of King Lear. Shakespeare was unlikely to have been jet lagged when he penned (quilled?) those five Acts of relentless medieval misery, but it would explain a lot if he had been. Anyway, the whole point of King Lear is despite horror after horror, no one has learned a thing: the final lines implore the listener to do exactly what Cordelia did in the first place to set off the whole homicidal chain.
Stage one of the vaccine has just brought it home that there was so much about the 2019 world that was awful. Am I alone in thinking that I do not want to go to a busy supermarket? Or be stuck in a rush hour traffic jam? Or be squeezed onto a corner table outside the café toilets? Or to be downwind of someone vaping, smoking or swearing? It is most likely to be a generational thing, but surely a quieter pace of life is to everyone's physical and mental wellbeing, if not necessarily their wallets'?
The markets are obsessed with this thing called the 're-opening trade'. Broadly, this is a confusion of two trains of thought. First, we all need a party. Undeniable. Second, that the vaccinated world will be a passable photocopy of 2019. Hmmm. This is where we run into problems. Again, as Led Zeppelin said, there are two paths you can go by. We either go back to crowded shops, bars, restaurants, tube trains, Six Nations deciders, and wait for the next pandemic, or we have a little more space, time and cleanliness.
It is a very difficult choice. It gets to the heart of the relationship between the individual, society and the state. Should one have the personal freedom to squeeze, maskless, onto an already sardined commuter train, or should one accept that certain ways of life have to change for a greater good?
It is impossible to say one is right and the other wrong. But one has the growing sense that geography matters. Even ignoring that The European Union is showing itself to be the bureaucratic nightmare the Leavers were so desperate to escape, the Western world is fighting these increasing tensions between individual freedom and an enlarged state. The handbags and fires in Bristol last night were doubtless born of boredom, but also of the frustrations of the prolonged and so poorly explained limitations on liberty. Is this going to change? No, it is only going to be exacerbated by the upcoming change to Summer Time and the seemingly inevitable delay to the fortnights in Lanzarote and Mykonos.
My ramblings today are not entirely random. The ground we have covered is not only my psyche, but also why we treat the 're-opening trade' with a degree of caution. Many of these share prices have rightful tailwind at the moment, but there are also many businesses having to face existential challenges beyond this spring and summer's vaccinations. It is why we, despite having a toe or three in recovery plays, continue to believe in the merits of those businesses that we believe have best adapted to these challenges, and those helping others to adapt.
Jim Wood-Smith – CIO Private Clients & Head of Research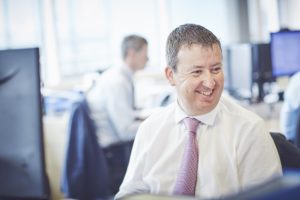 IMPORTANT INFORMATION
Hawksmoor Investment Management Limited is authorised and regulated by the Financial Conduct Authority (www.fca.org.uk) with its registered office at 2nd Floor Stratus House, Emperor Way, Exeter Business Park, Exeter, Devon EX1 3QS. This document does not constitute an offer or invitation to any person in respect of the securities or funds described, nor should its content be interpreted as investment or tax advice for which you should consult your independent financial adviser and or accountant. The information and opinions it contains have been compiled or arrived at from sources believed to be reliable at the time and are given in good faith, but no representation is made as to their accuracy, completeness or correctness. The information and opinions expressed in this document, whether in general or both on the performance of individual securities and in a wider economic context, represent the views of Hawksmoor at the time of preparation and may be subject to change. Past performance is not a guide to future performance. The value of an investment and any income from it can fall as well as rise as a result of market and currency fluctuations. You may not get back the amount you originally invested.
View more news