Market update – 15th February 2021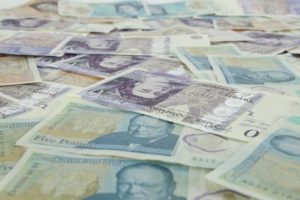 Buying British by the Pound
Can it be spring? The beast from the east has huffed and puffed and has hopefully blown itself out for this winter. My creaky bones are a year older than last week and are yearning for the sunshine, garden and golf course. The carrot of anticipation of all three is being dangled, tantalizingly just out of touching distance. While I remain utterly befuddled by Matt Hancock's claim that the UK's vaccination policy has been shaped, in part, by the film Contagion, there is no denying that the pace at which we are sticking needles into arms is mighty impressive.
The failure of some of the most senior people in the land to differentiate between reality and celluloid is a mere trifle to the markets. The faster we jab, the more the pound rises. As I type, one sterling will buy the thick end of 1.15 euros, or very nearly 1.4 American dollars. The latter is important. Prior to the 2016 Referendum, US$1.40 has acted as the crucial support level for the pound for the past four decades (other than a brief spell in 1984/5). This has been the level at which the world's investors have consistently said they believe the pound to be too cheap to ignore. The question that is now going to be asked is whether US$1.40 has changed into being the price at which the pound is now too expensive?
A strong pound would be a new challenge. Many investors, including us, have long held the view that sterling is a currency that will depreciate over the long-term. Relative to the growing economies of Asia in particular, and the entrenched dynamism of the United States, the pound has been easy to dislike. Its annual depreciation has been a consistent supply of investment portfolio performance, for both overseas holdings and UK businesses earning their profits abroad.
How would one make the argument for the pound? The UK is ahead of most other countries in vaccinating. That should mean that the economy picks up sooner. Good news indeed, but surely only temporary. This may mean that Cornwall is the destination of choice for summer 2021, but surely next year we will again rush back to France, Majorca, Tuscany and Lanzarote for our dose of sunshine and cheap lager? How should we compare the lure of £4.50 for a pint of Korev in a cold and wet Carbis Bay versus a couple of euro for an Estrella on a Spanish sunbed?
Then there is Brexit. Has the world suddenly taken the view that the deal we have with the European Union has changed the long-term decline of the currency? Will the new trade deals with everywhere else transform the fortunes of the UK's exporters and become new sources of cheap materials? They are tricky questions.
Our suspicions are elsewhere. UK businesses are widely seen as being priced at a discount to many other markets. For international investors to take a bet on 2021 being a year in which that perceived discount closes, they need to have pounds with which to buy shares. It is much more likely that the strength in the pound this year is a reflection of this desire to have a punt on UK equities playing a bit of catch up.
Of course it could be that we are wrong and what we are seeing is that there really is a fundamental reassessment of a long-term turn around in the UK economy. But let us just wait and see what happens when furlough ends, when the stamp duty holiday packs its suitcase, when Rishi Sunak starts to tax his way back to budgetary respectability and when we can again get on board a westbound 747 (with thanks to Albert Hammond for the lyrical reference).
Jim Wood-Smith – CIO Private Clients & Head of Research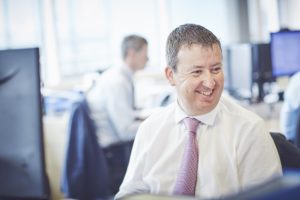 IMPORTANT INFORMATION
Hawksmoor Investment Management Limited is authorised and regulated by the Financial Conduct Authority (www.fca.org.uk) with its registered office at 2nd Floor Stratus House, Emperor Way, Exeter Business Park, Exeter, Devon EX1 3QS. This document does not constitute an offer or invitation to any person in respect of the securities or funds described, nor should its content be interpreted as investment or tax advice for which you should consult your independent financial adviser and or accountant. The information and opinions it contains have been compiled or arrived at from sources believed to be reliable at the time and are given in good faith, but no representation is made as to their accuracy, completeness or correctness. The information and opinions expressed in this document, whether in general or both on the performance of individual securities and in a wider economic context, represent the views of Hawksmoor at the time of preparation and may be subject to change. Past performance is not a guide to future performance. The value of an investment and any income from it can fall as well as rise as a result of market and currency fluctuations. You may not get back the amount you originally invested.
View more news