Market Update – 10th May 2021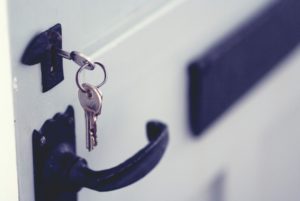 Snap reactions
Three little words. "I don't know". They can be hard to say, but the use of this wonderfully brief sentence is one of the most important skills that one ever learns in our closeted world of investment. Ignorance is not weakness. In contrast, the admission of not knowing is actually enormously powerful. It is not just in our industry; life in 2021 is driven by soundbites, by snap reactions, by the need to be in the headlines.
Technological overload is destroying our attention spans, driving us to flick from app to app, or channel to channel, as we search for that thing that grabs us, and which then allows that targeted advert for something on which to splash our cash. It would be nice to think that lockdowns had changed this and created a more measured and contemplative lifestyle. Maybe they have, but I doubt it.
If this sounds like a beef, maybe it is, maybe not. Actually, I don't know. It is the way much of the planet now turns; whether I like it or not, it is not going to change. Nevertheless, if anyone is waiting for a definitive explanation of the reasons for the sudden slowing of hiring in the United States, and its implications for asset prices, this column is going to come as a considerable disappointment. I don't know. And frankly, neither does anyone else.
The trouble with snap decisions is that they tend to come back and bite you. There could be any number of reasons why the non-farm payroll reading for April of 266,000 was so far below expectations. These range from the inflationary theory that wages have to rise more to tempt people off benefits, to the deflationary line of thinking that economic activity has become even more digital and efficient. Or it may be that the more labour-intensive businesses are the last to re-open. Or it could be that the rate of recovery has simply been over-estimated. I don't know. It could be any of the above. The most credible commentary has come from Janet Yellen, who said broadly that these are weird times and odd things are going to happen. That is very true, but it is difficult to factor into the spreadsheets.
The same is true of the election results, especially in Scotland. Do the results make a new referendum more or less likely? I don't know. The SNP failed to win a majority, but is firmly supported by the Greens. What is the difference? I don't know. The pound, though, has risen, allegedly on the belief that a new vote is now less likely. For what it is worth, a second referendum looks inevitable. It is much harder to have to predict the outcome.
One thing that is much more certain is the lesson from the cyber-attack on Colonial Pipeline. Disabling the computers is much more effective than planting some explosives. The investment lesson is easy: the digitalization of the world means that cyber security is as much a part of everyday life as locking the front door. Or putting on a seat belt. A person now expunged from the national memory used to implore us to "clunk click every trip". A 2021 version may be "cyber safe with every click". Or maybe not. In the bad old days, some may remember an advert about fireworks, featuring a girl horrendously burned by picking up a sparkler. Today's version would be a computer locked by ransomware after someone picked up a memory stick. Everyone needs their cyber to be secure.
Jim Wood-Smith – CIO Private Clients & Head of Research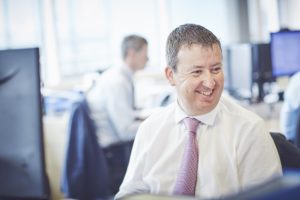 Hawksmoor Investment Management Limited is authorised and regulated by the Financial Conduct Authority (www.fca.org.uk) with its registered office at 2nd Floor Stratus House, Emperor Way, Exeter Business Park, Exeter, Devon EX1 3QS. This document does not constitute an offer or invitation to any person in respect of the securities or funds described, nor should its content be interpreted as investment or tax advice for which you should consult your independent financial adviser and or accountant. The information and opinions it contains have been compiled or arrived at from sources believed to be reliable at the time and are given in good faith, but no representation is made as to their accuracy, completeness or correctness. The information and opinions expressed in this document, whether in general or both on the performance of individual securities and in a wider economic context, represent the views of Hawksmoor at the time of preparation and may be subject to change. Past performance is not a guide to future performance. The value of an investment and any income from it can fall as well as rise as a result of market and currency fluctuations. You may not get back the amount you originally invested.
View more news