Literary Festival thumbs up from Sandi Toksvig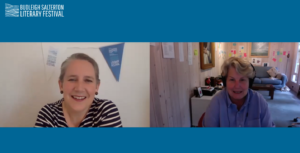 As supporters of the Budleigh Salterton Literary Festival, Hawksmoor were proud to be able to help the festival continue in a 'virtual' format by sponsoring a lively session where writer and comedian Viv Groskop talked to Sandi Toksvig about lockdown life, and her new book, Between The Stops.
Sandi also gave us a thumbs up and a 'Yay!' for helping the festival to continue during these difficult and socially distanced times, through our support.
You can listen to the recording of this thoroughly entertaining exchange here until the 30th September 2020.
View more news