Jim Wood-Smith interviewed about the AIM market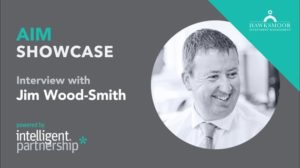 Thanks to Intelligent Partnership for this excellent interview with our CIO Private Clients and Head of Research Jim Wood-Smith about Hawksmoor's AIM Portfolio Service.
Jim was interviewed at the London Stock Exchange as part of Hawksmoor's participation in Intelligent Partnership's AIM Showcase to IFAs in London, Exeter and Colchester.
In this video he talks to Guy Tolhurst (Managing Director of Intelligent Partnership) about the big themes within the AIM market, particularly around governance issues and the ongoing demand for Business Relief investments. He also discusses the choice in the market that is helping to ensure that investors can get access to strong diversification when looking at AIM investments.
View more news