Hurst Point Group Acquires Metis & Gore Browne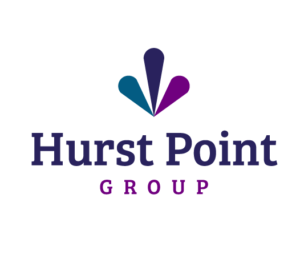 Hurst Point Group Limited ("Hurst Point" or "the Group") is delighted to announce that, following FCA regulatory approval being granted, the acquisitions of GBIM Limited ("GBIM", trading as Gore Browne Investment Management), Metis Wealth Limited and Metis Asset Management Limited (both "Metis"), have now completed.
GBIM provides bespoke investment management services through its team of experienced Investment Managers, with offices in Salisbury and Harrogate. The acquisition aligns squarely with the Group's geographic goals of building a national wealth management business and, where possible, co-locating its Investment Management and Financial Planning activities.  The Group has a presence in both Salisbury and the Leeds area through the acquisition of Gallagher's wealth division and recently added a presence in Harrogate through the acquisition of Robinson Financial Solutions. The addition of GBIM will increase the Group's bespoke discretionary portfolios by approximately £500m (to approximately £1.5bn) and the number of Investment Managers to over 30.  GBIM, led by CEO Mark Arkwright, will continue to operate under the Gore Browne Investment Management name until the business is fully integrated. The acquisition brings together two like-minded business partners, with strong cultural alignment and a long-standing history of working together.
Metis is a financial planning business with Assets under Advice of approximately £750m and a further £200m of Assets under Management in their in-house discretionary model portfolios, with offices in London and West Sussex.  Metis brings unrivalled expertise in providing financial planning advice to High Net Worth and professional services clients. These are priority client segments where the Group intends to further develop its offering together with the Metis team, headed by Simon Arthur and George Delaney. Metis will add 6 more employed financial advisors to the Group's Financial Planning division, while Metis Asset Management will become part of the Group's Investment Management division.
Together with the acquisitions announced to date this year, Metis and GBIM bring the total Assets under Advice or Management ("AuA/M") of the Group from approximately £5.5bn at the start of the year to over £7.0bn. Within this, total Group AuM has now risen to more than £4.0bn.  The addition of the Metis portfolios will increase the range and scale of Hawksmoor Investment Solutions, which provides model portfolios and customised fund solutions to both internal and third party IFAs, to over £2.0bn, of which approximately half relates to assets managed for advice clients of the Group.
The transactions allow both Metis and GBIM shareholders to realise the value of their investments and, in both cases, ongoing management have agreed to roll over a portion of their existing shareholdings into shares of Hurst Point Group, consistent with our goal of promoting ongoing equity participation and the alignment of interests across the Group.
The Group will continue to consider further acquisitions of high-quality businesses and has a strong pipeline of opportunities under consideration.
For more information about Metis Wealth Limited, please click here & for Metis Asset Management, please click here.
For more information about Gore Browne Investment Management, please click here.
View more news