Hawksmoor shortlisted for Sustainable and ESG Award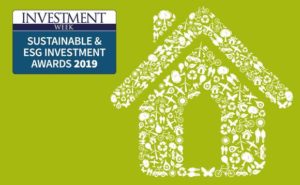 Hawksmoor is delighted to be named as a finalist in the Investment Week Sustainable and ESG Investment Awards in the 'Best Sustainable Wealth Manager/Discretionary Fund Manager Group' category.
The Awards, which are now in their 12th year, are aimed at "organisations at the forefront of facilitating or investing in themes that take into account the environment, ethics, as well as social and corporate responsibility, and whose work promotes a greater understanding into the sector's potential."
The Awards ceremony will be held on Friday 22nd November at the Waldorf Hilton in London. You can read more about the Investment Week Sustainable and ESG Awards here – including the category finalists.
View more news