Hawksmoor finalists in Women in Investment Awards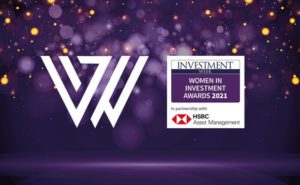 Great news that three of our colleagues are finalists in a total of four categories in the Investment Week 2021 'Women in Investment' Awards!
CEO Sarah Soar is a finalist in both the Role Model of the Year category AND the Investment Industry Leader of the Year category
Head of Taunton Office and Senior Investment Manager Rebecca Fournier D'Albe is a finalist in the Wealth Manager of the Year category
Head of Compliance Jess de Alwis is a finalist in the Team Leader of the Year (Small to medium firms) category
These Awards are now in their fifth year, and are aiming to accelerate the pace of change towards "a more diverse and inclusive investment industry." The selection process requires candidates to submit details about their careers, their recent achievements, how they help others in the sector, as well as as submitting a testimonial to support their entry. A judging panel then decides the finalists and the eventual winners.
This year, there were a total of 1,391 nominations for the Awards, including over 850 individual nominees.
You can find out more about the Awards here – and the ceremony will be held on the evening of Thursday 25th November.
View more news