Hawksmoor CEO – Two weeks into lockdown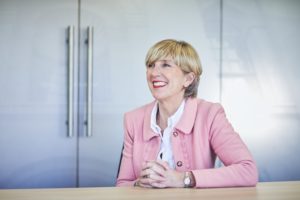 Update to Clients, Contacts and Shareholders – April 3rd 2020
It is hard to believe that we are effectively coming to the end of the second week of lockdown and of everyone at Hawksmoor working from home. The speed at which we have adapted to this new way of working has really impressed me and the team have embraced the new normal with characteristic hard work and plenty of humour! Our priority is to ensure that we continue to give our clients the high level of service to which they have become accustomed and I hope we have managed to achieve this. The end of the tax year is always a particularly busy time so it has provided a few extra challenges but nothing that we haven't been able to cope with.
We will be producing quarterly valuations as usual and these will be sent out centrally by post together with our market update, Underneath the Arches. It will come as no surprise that the vast majority of portfolios will have been affected by the market falls but please be assured that we are monitoring your investments very closely and taking the appropriate action as and when required to meet your requirements. It is, of course, too soon to predict what will happen although we do know that some companies will not be paying a dividend for the rest of the year and this course of action has been led by the banks. If you have any concerns about the income you receive from your portfolio, or indeed any other matter, please do contact your investment manager in the usual way.
Finally, I hope you have been able to adjust to a new way of living without too many challenges. It is good to see that the supermarkets have managed to restock on most essentials and that many local firms have adapted to support their community at a time of need. We may not necessarily be on your doorstep but if there is anything we can do to help outside our normal service, please do not hesitate to ask.
I hope that you are able to enjoy some of the sunshine and warmth predicted for this weekend. We could certainly do with it.
With very best wishes
Sarah Soar – Chief Executive
View more news