Citywire Profile Interview: Sarah Soar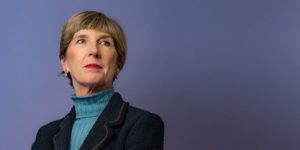 Hawksmoor's CEO Sarah Soar features in an extensive 'Cover Star Profile' interview in Citywire Wealth Manager magazine this week.
The interview touches on Sarah's previous industry roles, but focuses mainly on her plans for scaling up Hawksmoor in a containable and controlled way. Sarah also highlights her commitment to diversity and inclusion – both within the company, and in Hawksmoor's client base: "We want to appeal to clients and we need to have a team that is appealing to the clients we want to attract."
You can read the full version of the interview here.
Sarah has already featured in a Citywire Wealth Manager Profile interview at a previous employer, but she joins Hawksmoor colleagues Ben Conway, Daniel Lockyer, Richard Scott and John Crowley by featuring as the magazine's 'Cover Star.'
View more news