Citywire Profile Interview: Ben Conway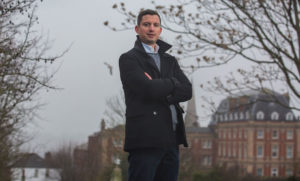 Co-head of Fund Management Ben Conway features in a great 4-page 'Profile' interview in Citywire Wealth Manager magazine this week.
The interview covers Ben's early career and his motivations for joining Hawksmoor, plus a great explanation of the benefits of active fund management and some interesting insight into the rationale and performance of the Hawksmoor Vanbrugh, Distribution and Global Opportunities Funds.
You can read the online version of the interview here.
Ben joins colleagues Daniel Lockyer, Richard Scott and Hawksmoor's CEO John Crowley by featuring as the magazine's 'Cover Star.'
View more news