CEO shortlisted for 'Woman of the Year' award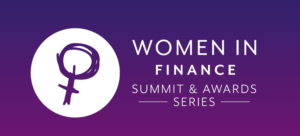 Great news that Hawksmoor CEO Sarah Soar has been shortlisted for the 'Woman of the Year' category in the 2020 Women in Finance Awards.
Now in their 4th year, the Awards aim to recognise "the high-achievers, advocates and role models in today's finance world."
The 'Woman of the Year' category is looking for "The inspiring leader who has challenged, influenced or revolutionised the culture of the financial services sector. A woman who has demonstrated the highest degree of finance excellence, innovation and leadership in the last year, and shone a light on the great things women in finance can achieve. Candidates should not only have demonstrated outstanding business achievements, but also acted as a positive role model and actively sought to bring more diversity to the financial industry."
The Awards ceremony will take place on 16th November 2020.
View more news