Kieran Daly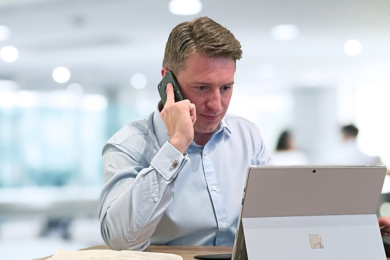 Business Development Manager - Funds
Tel: 07551 794070

Kieran has worked in financial services for over 17 years. He started life at Coutts & Co before moving over to asset management and working for BNY Mellon and HSBC GAM. Over the past 13 years he has spent his time covering the advisory market in the Midlands, North, Scotland and N. Ireland.
Kieran joined Hawksmoor in 2021 and is involved in promoting the Vanbrugh, Distribution and Global Opportunities Funds to intermediaries.
He spends most of his spare time raising two little ladies and walking his two dogs with his partner Victoria. The rest of his time is spent running, watching all types of sport, going to the races and visiting his family who live around Europe.